The beautiful summer weather this year has meant that residents at Jubilee Court could spend much more time in their communal garden recently.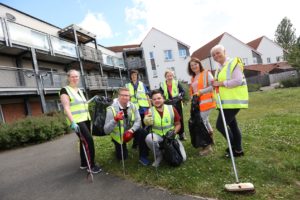 So that it would be as pleasant as possible for residents to relax in and children to play in, we had a big clean up!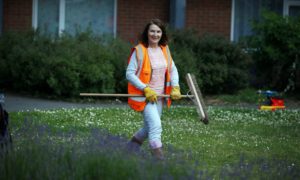 We were joined by staff who are based at Jubilee Court and the local housing office grown up residents and some really special little helpers who got stuck in to pick up litter and make the garden nice and tidy.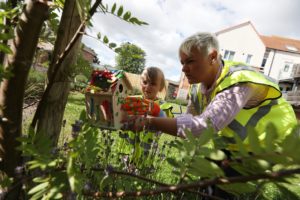 We have a new grounds maintenance contractor who is looking after the grass, but our happy helpers have done a fantastic job in cleaning up the whole area.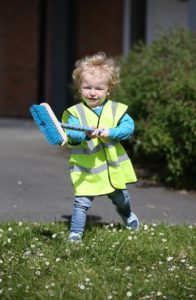 Those who got involved were given all of the equipment they needed and even scored for breakfast!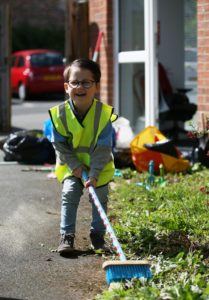 So we'd like to say a huge thank you to everyone who took part – we hope you'll enjoy your lovely garden all summer!