Jubilee Court gets a new look!
We recently spruced up the communal lounge at Jubilee Court following a request from residents.

The residents compiled a wish list of what they'd like to see included and then we designed a new look based on this.
The whole lounge, kitchen and wc area was completely redecorated and a storage area for toys, games and crafts, extra-large magnetic wipe board, tables and chairs, reversible play mat and floor activity toys for babies were added. We also created a nursing area, with mobiles hanging from the ceiling, and added a seating area for adults, as well as a smart TV.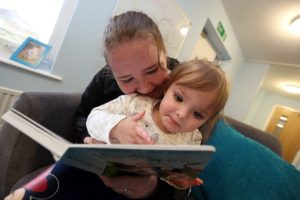 The introduction of lamps, soft furnishings, twinkly lights, replacement blinds and artwork all added to the welcoming, homely feel the residents requested. 
The dining area was also brightened up with a variety of coloured dining chairs and customised artwork, including artwork by and photographs of the families who live there.
The introduction of step stools, training potties and removable wc training seats will also help to encourage the next stage of the children's development.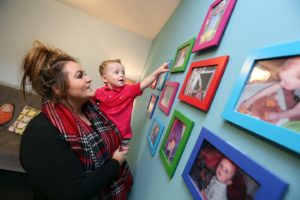 The residents have loved the makeover and are already enjoying their new communal lounge, as you can see from the photos!